Why Choose a Honda?
Your Honda Advantage
Explore HONDA smart technologies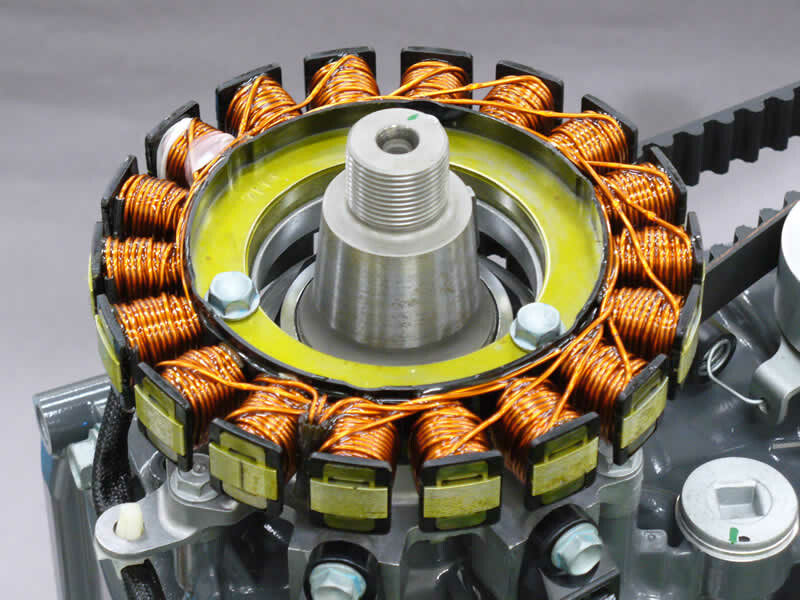 HIGH-OUTPUT ALTERNATORS
---
Honda outboards consistently deliver high charging outputs across the range. Helping you to power all your adventures and accessories on the water.  
Some outboard manufacturers only advertise total alternator output. Honda measures alternator output at normal operating temperatures. So you know exactly what power you can expect on board.  
Honda also advertises total amps and charging amps. The charging amps are the total amps minus the ignition's requirements. E.g. an engine produces 27 amps in total; the ignition uses 5 amps, leaving 22 charging amps available to power accessories.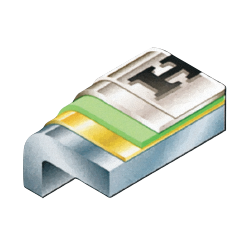 4-Front Corrosion Protection
---
Honda's patented 4-Front corrosion paint process creates a tight barrier between the engine and environment. This double sealed, multi-layered process helps to keep your engine looking and performing like new.
We first anodise the aluminium casing with our patented 'Double Seal' process. Then an epoxy primer is applied before the shimmering silver paint. For further protection from UV rays, we apply a clear resin topcoat to finish. And to be absolutely sure, a sacrificial anode is fitted, and all connectors are waterproof.
Boosted Low Speed Torque (BLAST)
---
Strong Acceleration and Hole Shot!
BLAST is an advanced "air-fuel ratio linked ignition timing control" designed to improve acceleration at low speed.
BLAST advances the ignition timing to its maximum at the time of rapid acceleration at the same time the air/fuel ratio becomes richer to prevent knock. The result is greatly increased Torque, and great holeshot performance to get the hull up on the plane quicker.
Available on BF40-BF250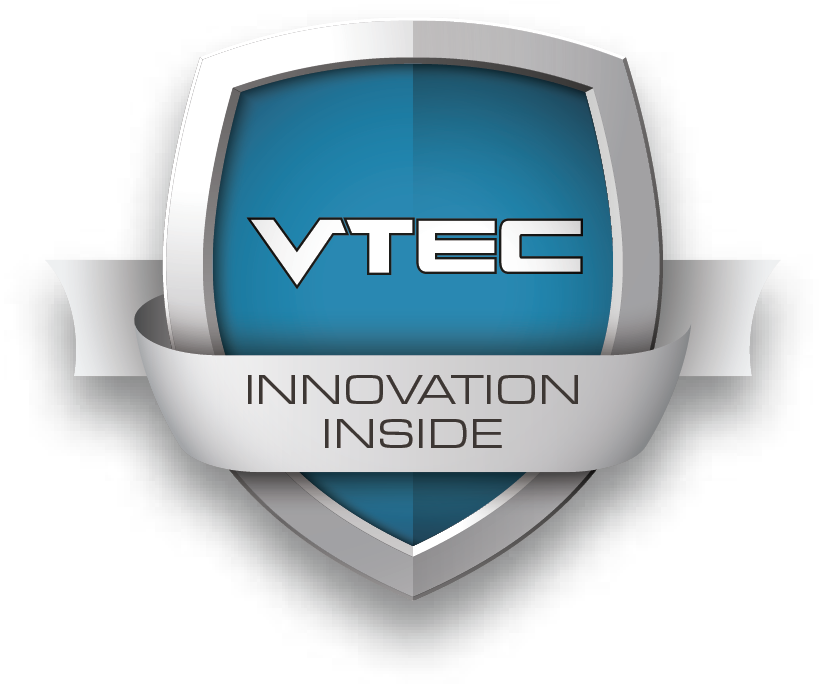 VTEC Racing Technology
---
Variable Valve Timing & Lift Electronic Control system achieves the best of both worlds, delivering smooth, stable idling by utilising mid cam lobes to operate the intake valves at low RPM. Then at 4500rpm, engaging a "high output" cam lobe for high RPM operation, broadening the torque curve and delivering incredible top end power. 
VTEC offers a superior blend of improved power, torque and fuel efficiency at every speed. The ultimate in racing inspired, fine tuned performance.   
Available on the BF65J/BF105J & BF90/100/150/225/250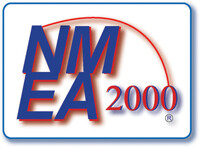 NMEA 2000® Certified
---
All Honda outboards from the BF40 to BF250 are NMEA2000 compliant, allowing simplified connectivity with NMEA2000 electronic equipment such as sonars/fish finders, chart plotters and other devices via CANbus network technology. With a Honda, you only need an interface cable to employ NMEA 2000 connectivity, no expensive gateway devices are necessary.
Available on BF40 - BF250D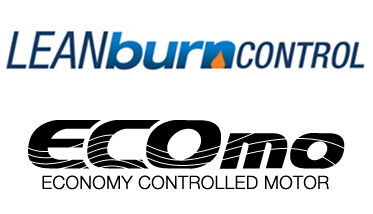 Lean Burn Control - ECOmo
---
Honda's Lean Burn Control technology, ECOmo, maximises fuel efficiency by adjusting the air/fuel mixture according to speed and load. Offering significantly improved fuel consumption over direct injection two-stroke and competing four-stroke models. It's class leading performance.
Available on BF40 - BF250D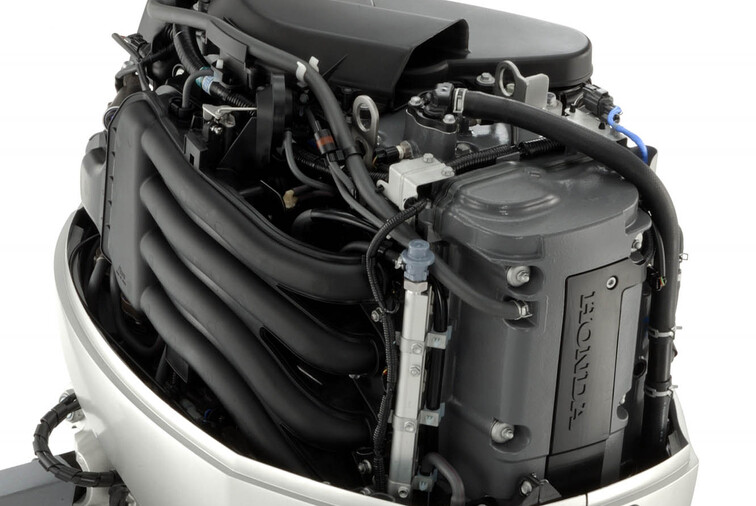 Multi-Port Programmed Fuel Injection
---
Honda Multi-Port Programmed Fuel Injection (PGM-FI) delivers the precise amount of air/fuel to each cylinder under all operating speeds and conditions. This results in a range of benefits including: quick starts, instant throttle response, powerful performance and lower fuel consumption.
Available on BF40-BF250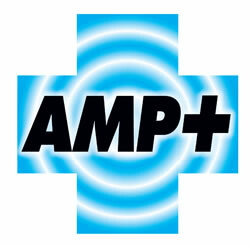 AMP+ (Auto Idle Charge)
---
At idle, the Adjustable Idle Charge system automatically adjusts engine speed to raise the charging rate when an increased electrical load is detected. This helps prevent critical battery drain, giving you peace of mind when fishing kilometres offshore.
Ideal for when accessories such as Sonar, GPS, Lighting, Stereo, Live Wells and Trolling Motors are all operating simultaneously.
Available on BF175-BF250
Bottom Mounted Flywheel
---
Innovative design features that see the Flywheel positioned near the base of the powerhead, this design combined with the use of linear rubber mounts, ensures vibration levels are extremely low, offers improved handling and better hull maneuverability. 
Available on BFJ65 Jet and Larger Engines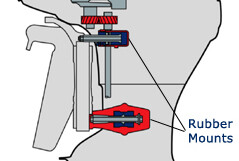 Non-Linear Mounting System
---
Honda Patented non-linear rubber mounts provide smoother operation at all speeds, with reduced vibration and noise on selected mid range outboards.
Available on BF40J-BF65J & BF30-90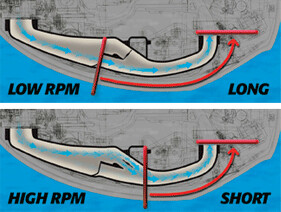 Dual Stage Induction
---
BF150/135/105 Jet:
Honda's unique variable intake system controls the volume and velocity of air in the combustion chamber, then optimises air flow to match the engine's speed.  The result?  Maximized combustion efficiency, increased torque at low RPMs, more power at high RPM and superb fuel efficiency. Making cruising as smooth as it is enjoyable. 
BF200/225:
Honda's exclusive Dual Stage Induction manages air intake effectively to improve engine performance. While most four-strokes use long manifolds to deliver air into the cylinder head, Honda's BF225/BF200 use a plenum chamber with twin butterfly valves to vary the volume and velocity of air flow.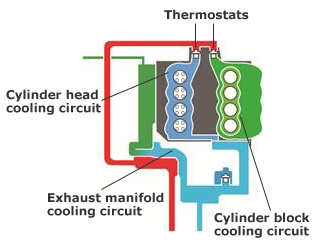 3-WAY COOLING SYSTEM
---
Three separate cooling systems keep the cylinder heads running cooler for long-term durability.
The block is kept slightly hotter, for more power. The cylinder head is slightly cooler, for increased durability. The exhaust manifold also runs cooler.
Two thermostats help to maintain engine temperature at the optimal levels.
The result is better reliability, more horsepower, and of course, superior cooling.
Available on BF65J/BF105J & BF75-150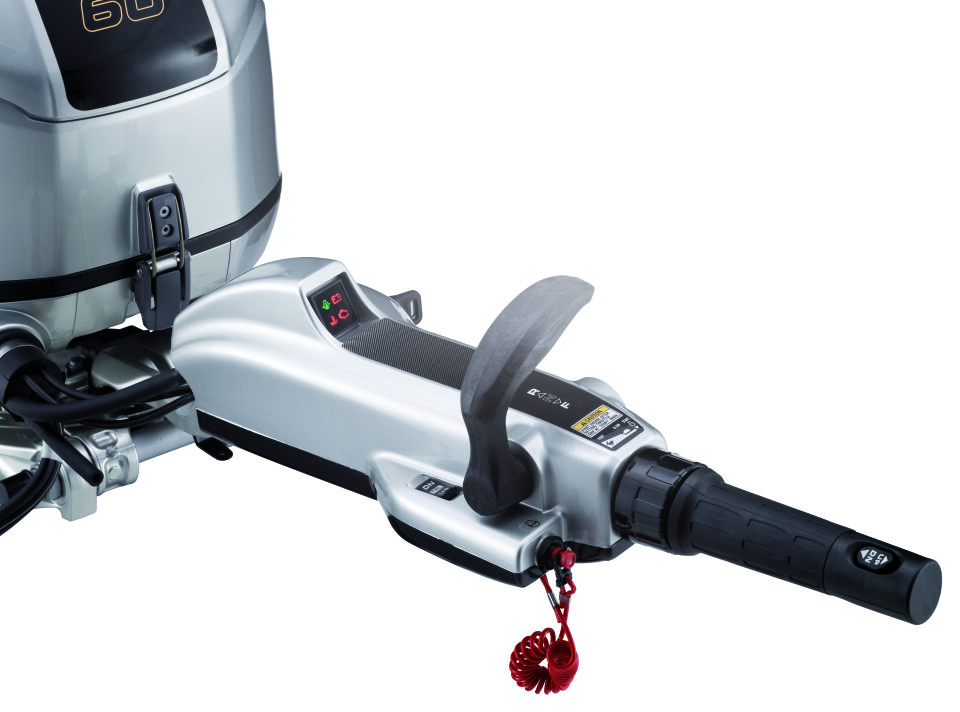 Centre Mount Tiller Handle
---
Available on our mid-range HP engines, Honda's ergonomically designed handles minimize driver fatigue and improve handling.  
Adjustments for handle height, throttle and steering frictions allow for easier control and take the strain off your arms.
Convenient up-front shifting, through reversible shift lever.
Fingertip starting.
Power tilt & trim switch.
Engine alert lamps provide added safety and convenience.
Variable trolling control is available on the BF60 and BFP60.
Available on BF30-90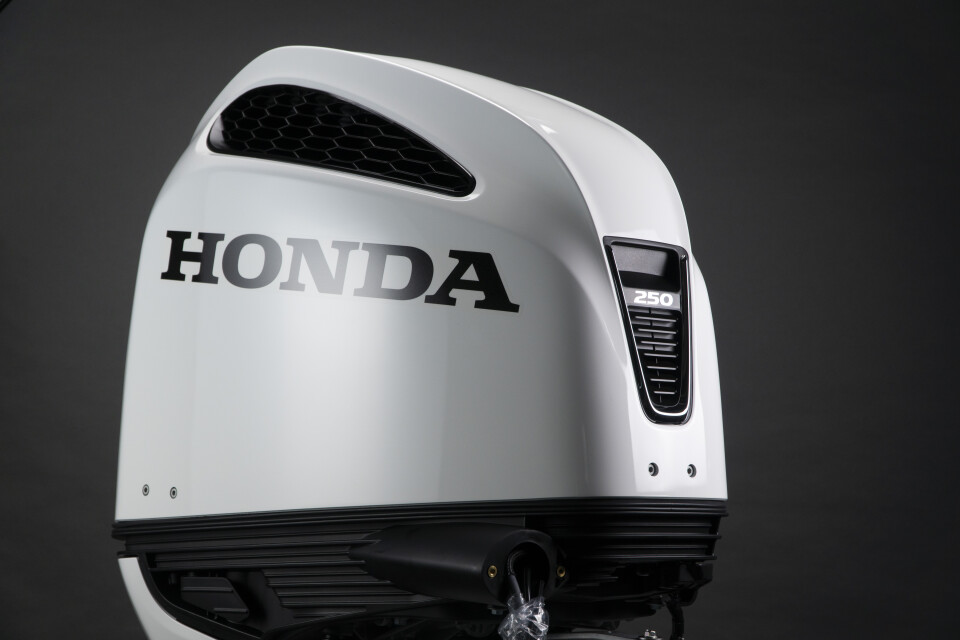 Dual-Channel Induction
---
Honda's BF250 features an industry first advance in technology: A dual-channel, indirect induction system, which improves airflow while helping funnel moisture away from the throttle body. This system provides for cooler, denser air for better combustion as compared to conventional under-cowl induction systems.
The first is used to cool the engine where air is drawn into the front of the engine and circulated around critical engine components. A top mounted cooling fan draws cooling air over the alternator.
The second intake directs cool air from the upper intake vents, separates out any moisture and dust, and then inducts it into the throttle body.
Available on BF250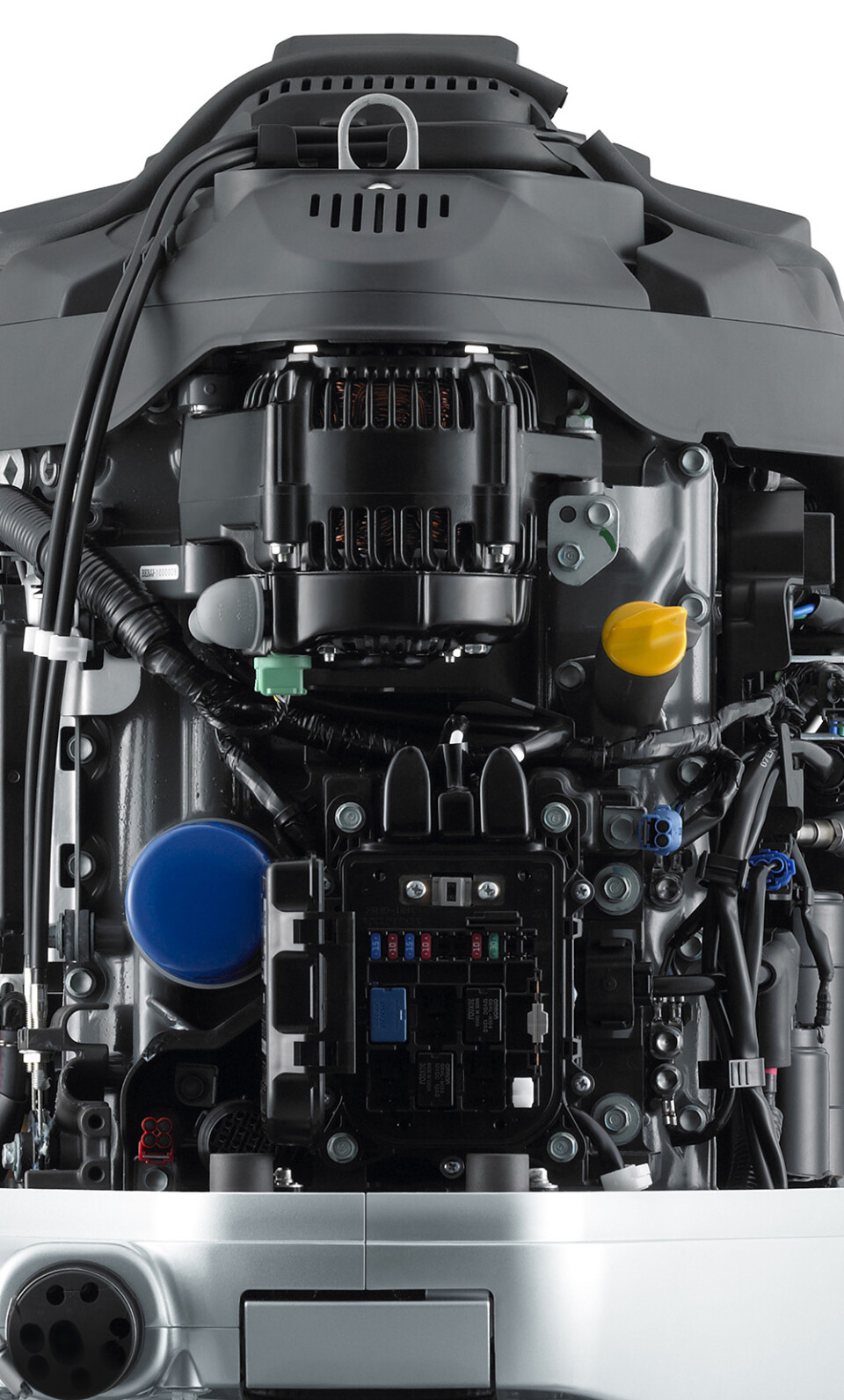 Oxygen and Knock Sensors
---
Our oxygen sensors and knock sensors help determine the correct fuel flow and ignition curve.  This enhances overall engine operation and delivers better fuel efficiency.
Available on BF40-90, BF135-150 & BF200-250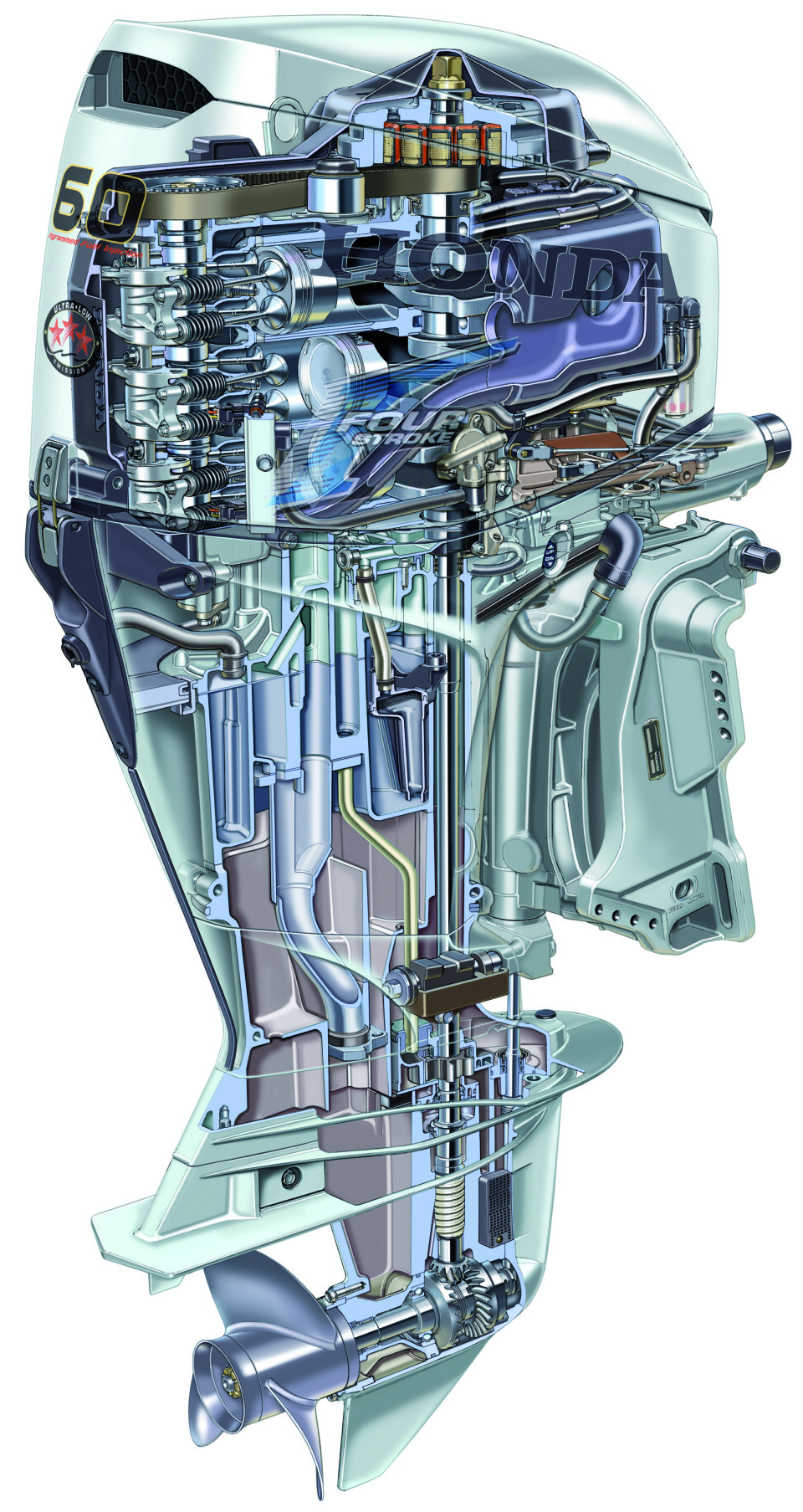 Dual Overhead Cam (DOHC)
---
A powerful, compact 24-valve DOHC design creates more valve lift to pull in more air for increased horsepower.
The low-maintenance design allows easy adjustment of the rocker arms. No multiple shims or trial-and-error adjusting needed.
Available on BFJ105 Jet, BF135 & BF150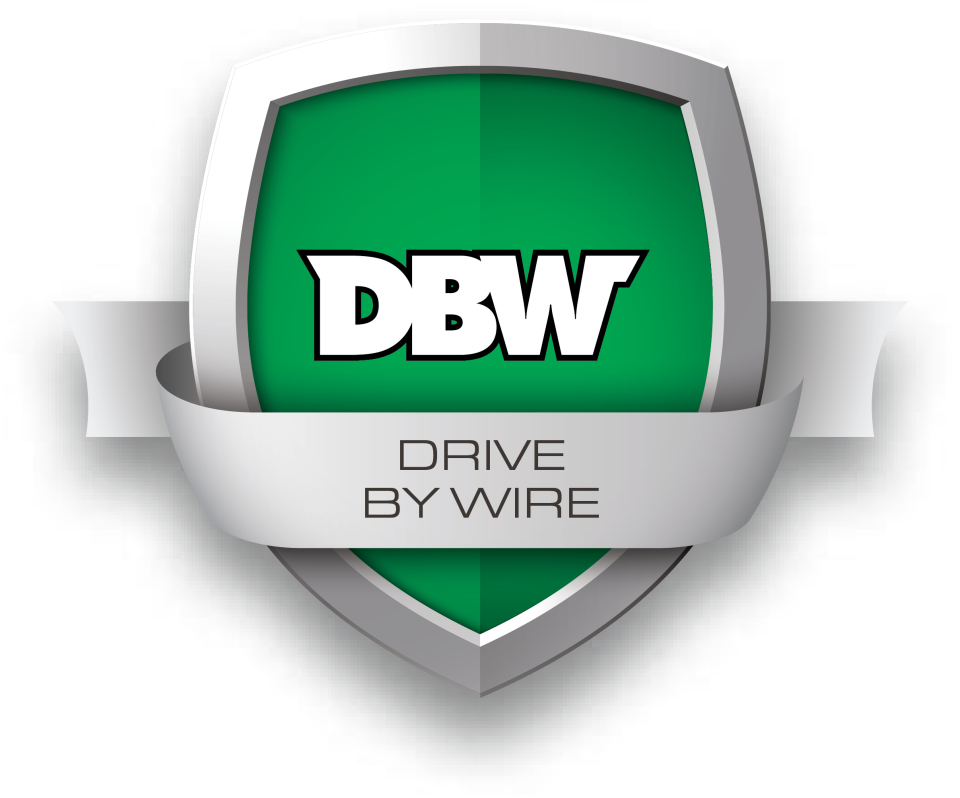 Drive By Wire
---
Honda's class leading Drive By Wire system delivers superb control and smooth operation. Honda's Drive by Wire provides an array of features all boaters are looking for, including faster response, effortless control, Trolling RPM control, and smooth shifting. It also allows for up to four engines and two control stations. All without the cables and maintenance of a traditional mechanical system.
Plus, with optional trolling control, it lets you control the engine rpms in increments of 50 rpm – Ideal for fishing.
Available on BF175, BF200, BF225 and BF250 only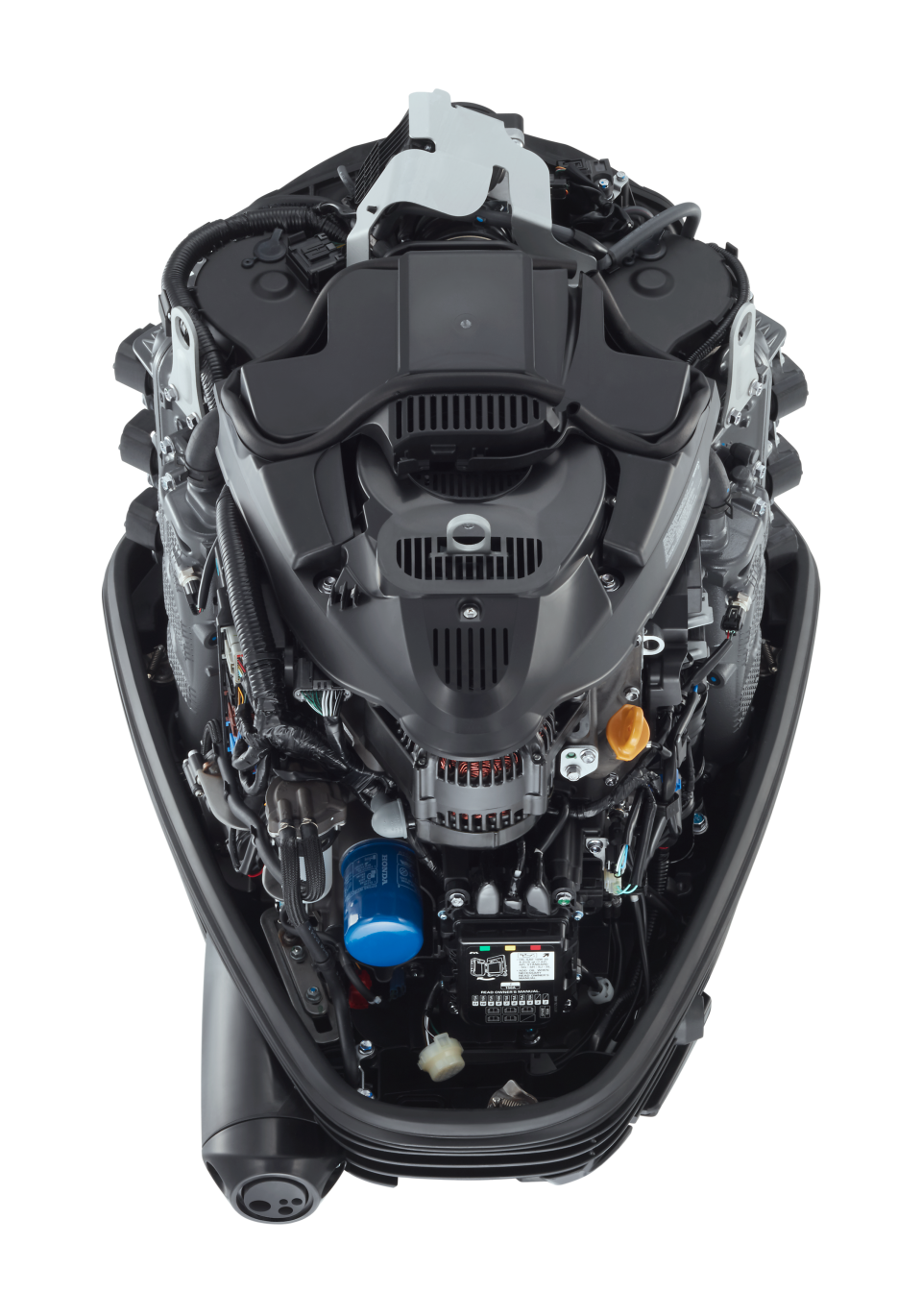 Large Displacement V6
---
The V6 range features a narrow, balanced 60° design. This design lacks the bulk and weight of long intake runners and multi-camshafts. 
A high-performance gear case contributes to the V6 engine series' impressive acceleration and top-end speed.
The compact 24-valve SOHC design offers top performance and durability. It makes twin re-power mounts on traditional 26" centres a possibility.
BF175, BF200, BF225 and BF250 only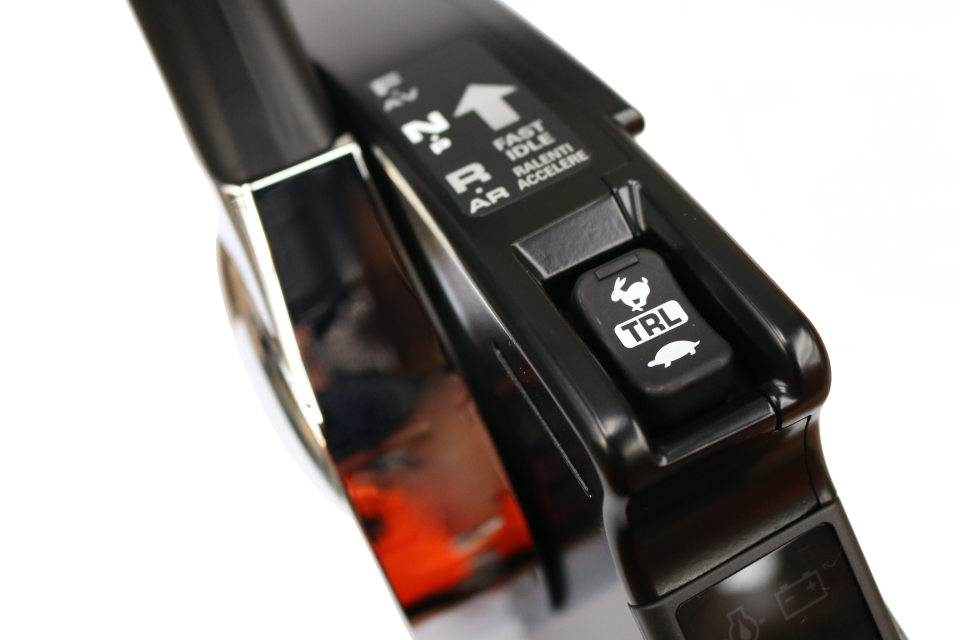 Trolling Control
---
Trolling Control provides precise control at slower speeds, making it ideal for fishing and low speed manoeuvres. Available on selected Honda outboards, engine speed can be controlled in increments of 50RPM from idle speed to 1000RPM / 1100RPM (model dependent).
Talk to your local authorised Honda Marine dealer about trolling control options for your outboard. (BF40 - BF150)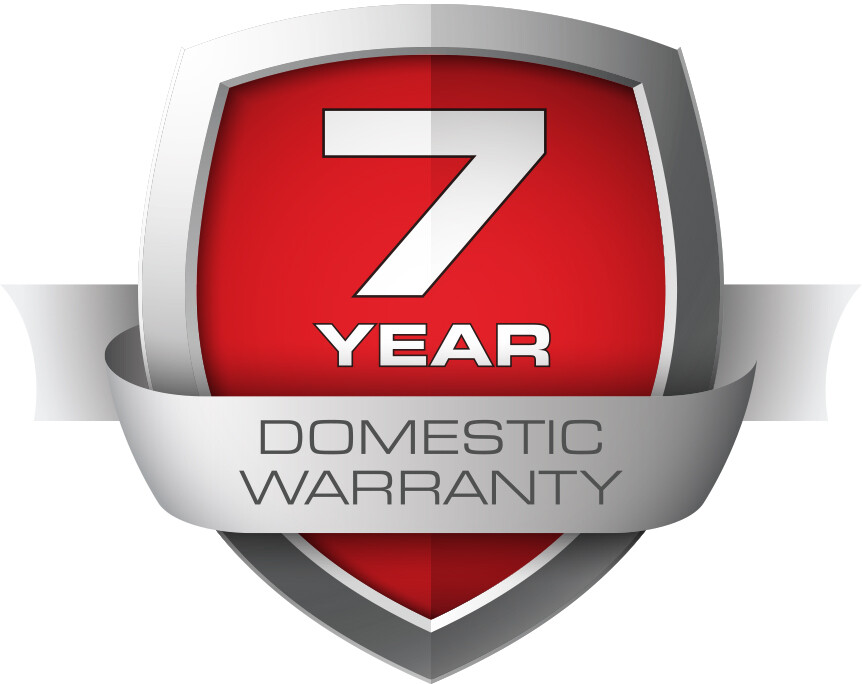 7 Year Domestic Warranty*
---
All new Honda outboard engines purchased for recreational use from an authorised Honda dealer will be warranted against defects in material or workmanship for a period of seven years from date of purchase.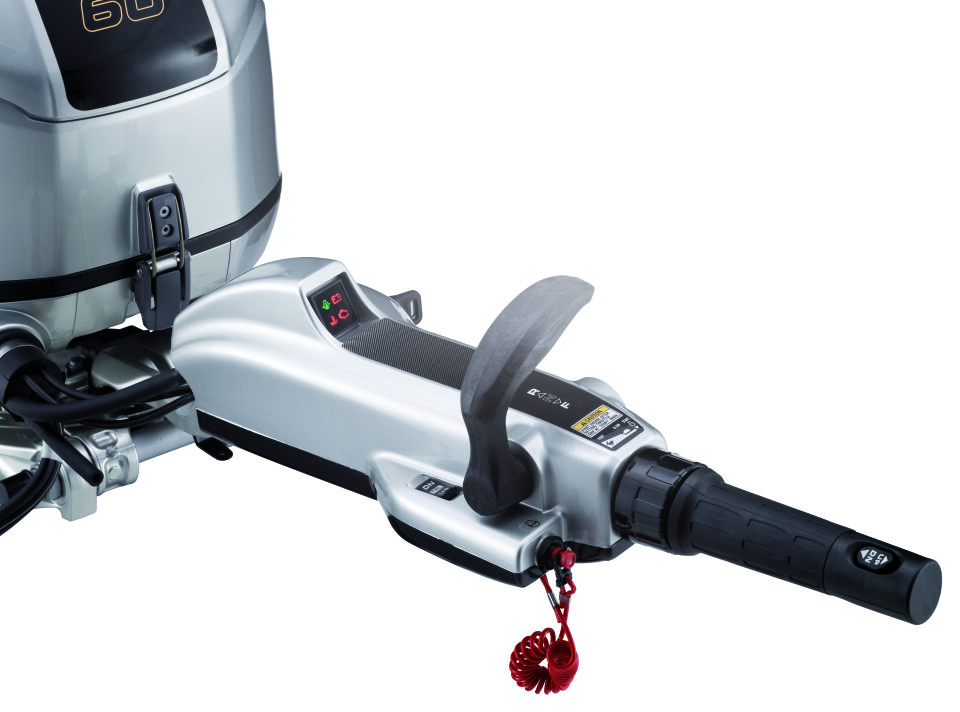 Engine Protection & Security
---
Alert systems monitor critical engine functions including engine temperature, oil pressure, fuel injection and charging. This notifies the boat operator of any abnormal conditions. An audible buzzer and warning light will be activated if a fault is detected (BF40 – BF250),
Non PGM-FI outboards (remote control models), the alert system will monitor engine temperature and oil pressure. (BF10 – BF30)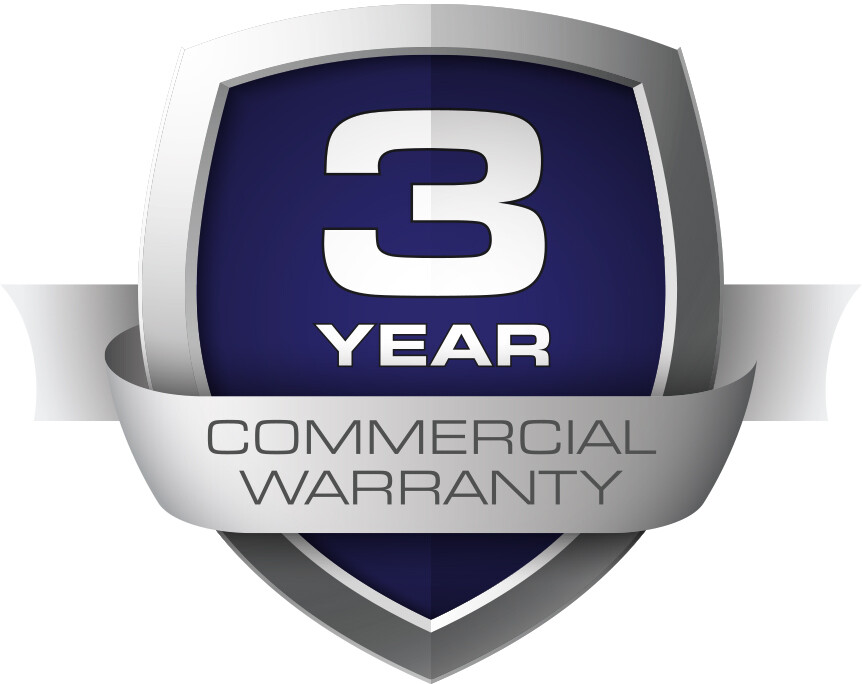 3 Year Commercial Warranty*
---
 All new Honda outboard engines purchased and utilised for government or commercial usage will be warranted for a period of three years (or 1,000  hours, whichever comes first) from date of purchase.
explore the range