keep your honda running at its best
Regular servicing at the correct intervals helps to make sure that your Honda keeps running at its best.  Refer to your owner's manual to set your service schedule. If you are a commercial operator using your outboard in demanding conditions, speak to your dealer about a service plan to suit your needs.  
When choosing where to service, trust your Honda Authorised dealer to offer the best quality servicing and repairs for your Honda outboard. To make sure you get the best quality and reliability, we recommend you use only new Honda genuine parts. 
service information
 View Service info including, FAQs, maintenance, troubleshooting, storage and a copy of the owners manual online at our service site.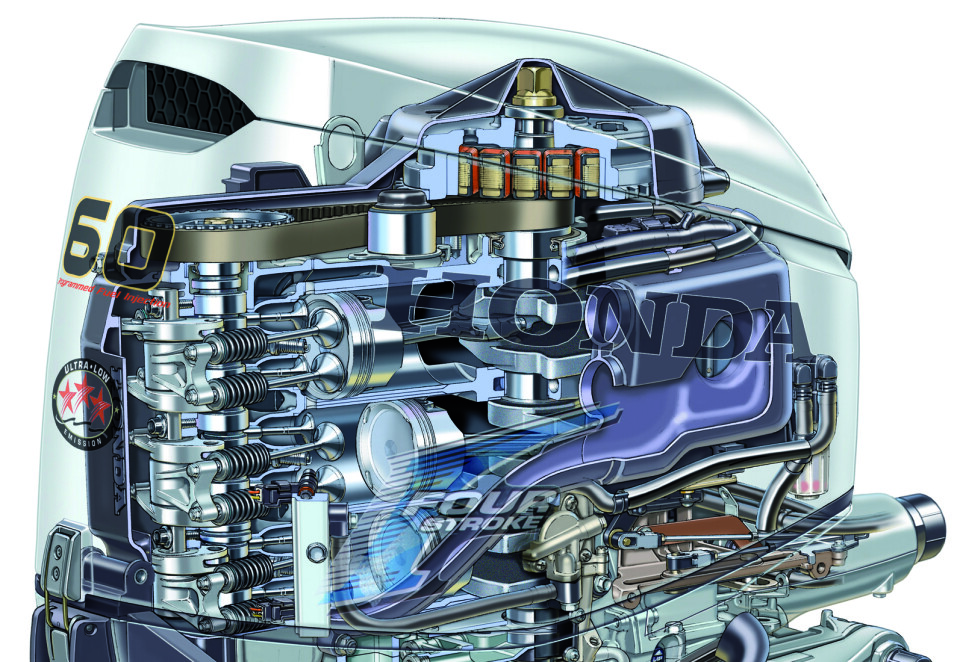 Basic Maintenance
---
There's also a lot you can do as an owner to keep your equipment in optimum condition. Periodic maintenance will increase the life of your marine engine, giving you trouble-free boating for years to come. To keep it on top form, always check against the service and maintenance schedule in the owners manual.
Basic maintenance before use
Always check the oil level before you start.
When your engine starts, always take a moment to listen for any unusual sounds; and check whether the cooling water is flowing out of the water check hole freely.
Take a moment to check that all bolts and fastenings are tight and the engine is secured to the boat.
Basic maintenance after use
Always allow the engine to cool before carrying out any basic maintenance yourself.
Always thoroughly rinse off, or flush out salt water with clean fresh water.
If you're storing the engine for a long time, disconnect the battery and drain any fuel that's left in the tank. Refer to owners manual for more info.
If your Honda is for commercial use, long hours of work may determine more frequent maintenance checks.
You'll find the full maintenance schedule and service advice for your outboard engines in your Owner's manual.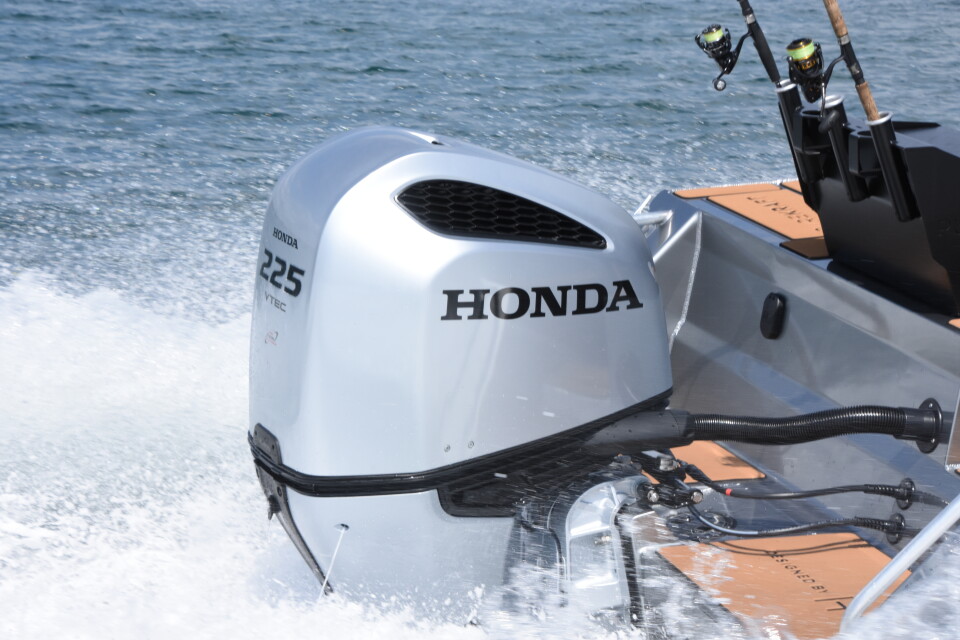 Outboard Engine Checklists
---
Before each use
Check the engine oil level is correct
Check the cowling is secured and latched
Check the propeller and cotter pin are secure
Check the anode metal for damage, looseness or excessive corrosion
Check the fuel lines for kinking, collapsing or a loose connection
Check the fuel level and refill if necessary
Check the control lever/throttle moves smoothly
Check the emergency stop switch
Check the ignition switch for correct operation
Check the stern bracket for damage 
Check the engine for oil or coolant leaks
Check each operating part
Check the engine's battery is charged and battery cables are securely connected.
Check the cooling water hole and intake are free from obstructions or blockages
Check the water separator
After each use
Check for leaks
Check the cooling water intake and exit passages are clear and flush with clean water after each use as per the owners manual recommendation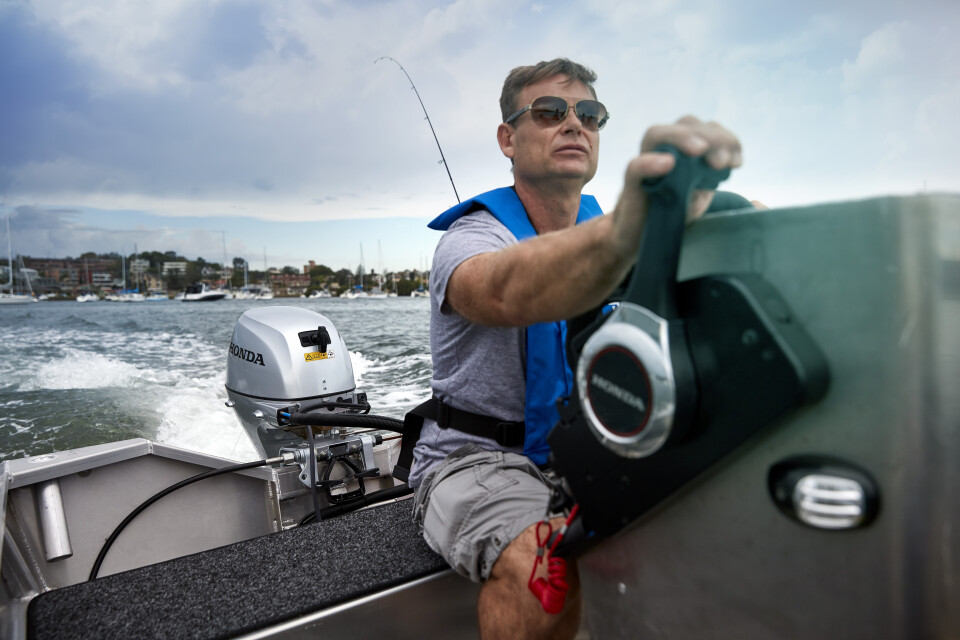 Break-in procedure
---
Break-in period: 10 Hours
Break-in operation allows the mating surfaces of the moving parts to wear evenly and thus ensures proper performance and longer outboard motor life. 
Break-in your new outboard motor as follows:
First 15 Minutes:
Run the outboard at trolling speed. Use the Minimum amount of throttle opening necessary to operate the boat at a safe trolling speed.
Next 45 Minutes:
Run the outboard motor up to a maximum of 2,000 to 3,000rpm or 10% to 30% throttle opening.
Next 60 Minutes:
Run the outboard motor up to a maximum of 4,000 to 5,000 rpm or 50% to 80% throttle opening. Short bursts of full throttle are acceptable, but do not operate the outboard motor continuously at full throttle.  
Next 8 Hours:
Avoid continuous full throttle operation (100% throttle opening). Do not run the outboard motor at full throttle for more than 5 minutes at a time.
For boats that plane easily, bring the boat up on plane then reduce the throttle opening to the specified break-in settings as above.
Any questions? COntact your local honda dealer